Below is a partial listing of the various payment-related projects which I have personally been responsible.  Each of these initiatives has been successful.  C-level references are available for each.

iMobile3 provides state-of-the-art POS solutions with an integrated marketplace for additional value-add and monetization.  TSYS bought iMobile3 in June 2018 and re-branded iMobile3 products as the Vital platfrom.
I was brought into the organization to rapidly transform both the technology organization and platform.  To this end, I built dedicated Portal, Services, Data, and DevOps teams from their collection of full stack developers.  I recruited top talent for these teams and improved process.
I also executed on API, containerization, and data strategies to rapidly scale the platform.  To this end, I deconstructed the business into distinct capabilities, and deployed containers for each within Kubernetes.  The end result was a system scaled to over 2000 txns/sec.  

Another accomplishment was the creation of a single Merchant Portal to host back office data for nearly one million merchants.  We built a dedicated Data Lake within Azure to store up to 30 months of transactional data for this large merchant base. 

The Payment Fabric
is a real-time fee computation and money movement platform. ​The premise is that core functions of fee computation, accounting, and liquidity management can be generalized as rule-driven engines and shared with many pluggable verticals and payment channels.
The Payment Fabric is also optionally integrated with HyperLedger Fabric to allow real-time fee computations to be distributed on the HyperLedger blockchain in a secure and permissioned manner.  All parties view their fees on the blockchain in real-time, and are billed/paid via traditional or blockchain-based payment schemes according to pre-agreed terms.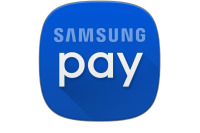 LoopPay
had invited me to join their company to build out their settlement system, and I have continued in this role after the Samsung Pay acquisition.  The system I built is a highly configurable real-time and role-based fee computation engine.  The system computes fee splits for any combination of registered event (e.g. payment, gift card activation, etc.), registered role (PSP, MSP, Merchant, Gift Cards, etc.), and event context (e.g. CP/CNP, channel, time of day, etc.).  The inputs are either batch files or real-time events, and the output is account statements, funding instructions, and evidence-based batch files supporting financial outputs.

The Reserve Bank of India wished to build a federated nationwide bill payment system allowing for interoperability between bill aggregators, collection centers, and agents.  In many ways, this system was similar to the Sadad Payment System I had built for the Saudi Arabian Monetary Agency.  The National Payments Corporation of India (NPCI) is the de-facto payments arm of the Reserve Bank of India and was therefore selected to host the country's centralized bill payment switch for the Bharat Bill Payment System.
I worked closely with IBM/India over a three year period in the role of an advisor.  During this time, I conducted workshops at Sibos convention to RBI / NPCI executive teams, design workshops in Mumbai, designed architecture for IBM/India, and more.


I was invited to join Bank AlJazira for the purpose of establishing an Enterprise Architecture practice within this multi-billion dollar bank.  My responsibilities also included deployment of a complete SOA stack including application servers, Enterprise Service Bus (ESB), Business Process Management (BPM), Business Activity Monitoring (BAM), and Portal Server.  I also led efforts to re-build the bank's payment infrastructure, introducing an architecture for a Payments Service Hub (PSH), and updating/replacing most systems in the bank related to a payments process.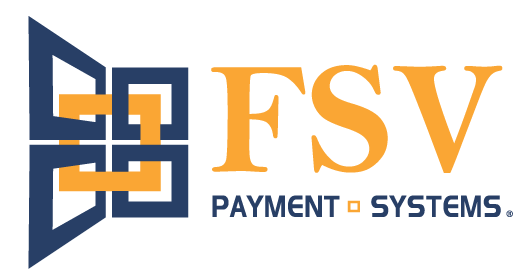 FSV Payment Systems brought me on board as CIO to re-build their Stored Value Payment System, as a necessary pre-requisite for their pursuing an acquisition.  We were unfortunately hit with a significant security breach within a few weeks of my arrival, resulting in my also leading the effort to not only ensure a highly secure infrastructure, but also build out an entirely new data center.  FSV was later acquired by US Bank.

The
Saudi Arabian Monetary Agency
wished to build a central-bank EBPP system for consumer bills within the country, permitting Consumers to query and pay bills via bank access channels.  My success at Avolent resulted in my being hired to design and build this central bank solution.  I recruited the team, designed the product, and led implementation efforts which resulted in a working system in just 9 months.  This system has also been extended to offer PayPal-like payments for eCommerce purposes.  The United Nations has recognized my work as a 'programme in excellence'.  
Avolent was an enterprise software solution provider, specializing in Electronic Bill Presentment and Payment (EBPP) tools for Fortune 500 companies.  I was brought on board as a technology consultant, but was soon asked to become an employee and lead their software development efforts.  I succeeded in delivering BizCast on a very tight schedule, resulting in significant venture capital funding.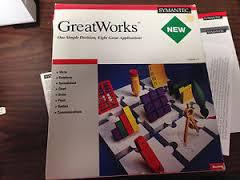 I co-founded Leonard Development Group to compete with Microsoft in the Macintosh integrated productivity application space.  Our product was completed in less than 2 years and won industry recognition and awards as a superior product.  We were pursued by IBM, WordPerfect, Symantec, and others for acquisition.  We ultimately teamed up with Symantec via acquisition.